Content provided as an educational volunteer effort of the American Passenger Rail Heritage Foundation (APRHF), a 501(c)(3) non-profit organization.
Please help support the preservation and promotion of passenger rail heritage. Join the APRHF today! Website hosting made possible by our sponsors.
Web Rings and Awards Page !
New pictures are added weekly !
Try My Fast URL: http://get-me.to/stansrailpix
Fast URL provided free by


---
---
*
**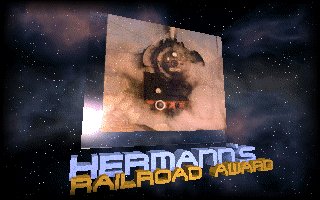 *








Enter Stan's RailPix,
Please click below and go !!
Do you have questions or comments ?
I would like to hear from you.
Use the Feedback Form.

© 2001 Stan Feldman
Click below for pages in the directory of TrainWeb sites:
Visit our Rail Magazine promotion trading partners: (Click here to add your print rail magazine.)
Newsletter | About Us | Contact Us | Advertise With Us | Silver Rails Country for Train Enthusiasts
View TrainWeb.US Stats | Page updated:12/22/2018 | Version 2018l22b | Links | &copy2015-2019 NordiLusta, LLC
---